Study in Germany
Germany presently stands as the most significantly inhabited country in the European Union and is regarded as a rapidly increasing Economy, carrying the merit of being one of the globe's leading importers and exporter. Sectors such as telecommunications, healthcare, tourism, industry, and agriculture are the outlets of massive profit influx and are perennially on the lookout for a skilled workforce. Having deep-rooted ties in art and culture since antiquity, it has churned out legendary figures such as Ludwig van Beethoven and Immanuel Kant. More recently, a study in Germany is famous for being the land of Gerhard Ertl, Bernard L. Feringa, Harald Zur Hausen (Noble prize laureates), Peter Sloterdijk (Philosopher and cultural theorist), Ole Wittmann (popular Art Historian). Germany has also concretized its position as a preferred destination for international students and is home to multiple highly ranked universities, offers flexible courses to choose from, has a welcoming cross-cultural environment, and Undergrad and Masters study in Germany degrees which will hold you in good stead throughout your academic and professional career. With a high employment rate, coupled with highly affordable living costs and no tuition fee – Germany has a lot for you! According to the latest official statistics, over 357,000 international students are seeking a university degree in Germany.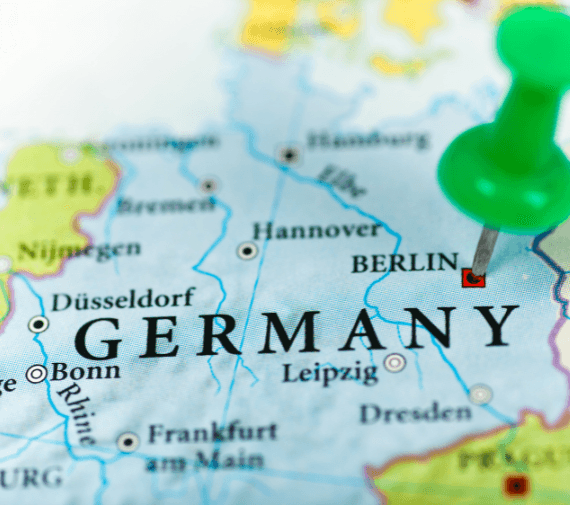 No Tuition Fees
As per a survey conducted by Studying in Germany.org, 35.3% of prospective international students were reported saying that low or no tuition fee was the reason they were drawn to apply to the country. It is the only country which doesn't charge tuition fees and hence, scores a significant edge as compared to nations such as the UK or the US. It is primarily a boon for students with a weak financial background since their entire expense of studying and living comes down by a significant margin. A landmark decision passed in the German parliament in October 2014 stated that all international students in the country would be exempted from any tuition fees. International students only have to spend a few administrative costs like student contribution, student union fee and a public transport ticket which account to around €250 per semester altogether. You can explore this topic in more profound details in our corresponding article on how to apply to study in Germany for free?
Top Ranked Universities
Based on official 2018 recordings, there are 429 public higher education institutions functioning in Germany, among which, 106 are universities. Some of the top names include University of Munich (US News ranking 57), Heidelberg University (US ranking 68), TUM (University ranking 86), the Humboldt University of Berlin (US News ranking 68), the University of Bonn (ranked 39 in Europe). Most of these Universities find their roots back several decades back, which adds to their worth and quality of teaching. Plenty of Universities are not just the oldest in Germany, but also in Europe and enthral a considerable number of students from different corners of the world.
A Course For Every Student
Germany is known for providing courses tailored according to a student's profile and interests and engineering students, specifically, have a lot to gain. Since Study in Germany is an industrialized nation, the country has never hesitated to invest in funding engineering universities, and today these programs have become extremely sought after. You might be coming from a technical background intrigued by management, and there will be a specialized course for you. You might be interested in studying atom or the bewitching mysteries of the universe, and the German universities won't disappoint you. Programs such as Sustainable Studies, Aviation, Design Studies, and Geology are also unique and popular.
Affordable Cost of Living
Living in a foreign land undeniably comes with huge costs since you have to manage everything on your own and do not have your family to support you. Stationery, travel, food, and other miscellaneous expenses can take a toll on your pocket in other countries, but not in Germany. While the cost differs from one area to the other, rent will be primarily your significant financial concern. The cost of the apartment would be a little higher in urban parts of the country as compared to the lesser populated areas. If you can find someone willing to share the room with you, then there's nothing better than that, because it will lower your cost reasonably. Rest of the aspects, too, fall on the cheaper side, and goods and services, food, amenities, public transport, among other things aren't priced high.
Work Opportunities for International Students
Along with overall low costs of studying in the country, what also works in favor of Germany is the flexibility it provides to its students regarding working opportunities. The Undergraduates and Masters study in Germany law specifies that international students can work part-time for up to 20 hours a week or 120 full days of a year.There is a wide range of jobs you can choose from, and you can work as a tutor, bartender, administrative staff, et cetera. The extra cash, thus, can help you sustain yourself well in the country. Working while studying will not only make you financially secure and cover your different costs but also has the potential of increasing your future employability.
Diverse Community
Germany's diverse community, welcoming populace, and the cross-cultural experience you will reap is quite unmatched. While living here, you will also find yourself learning the German language which will further benefit you in your career ahead as employers naturally prefer candidates with substantial caliber. You will be able to mingle well with students hailing from different backgrounds and countries and in the process of befriending them, you will reach a step closer to an understanding of numerous cultures and ethnicities.
Job Opportunities
As the most popular non-Anglophone country, Germany is a haven for students not just for studying, but also in terms of employment opportunities. After your graduation, you can stay up to 18 months in the country while preparing and looking for a job. Compare it with countries like the UK, where the period given to you to search for employment opportunities is three months. Study in Germany is always eager to welcome skilled workforce and able minds in their country (which is also the building block behind their no tuition policy). In 2014, the German Academic Exchange reported that around 50% of international students choose to work instead of returning to their native country and digging up work options. Times Higher Education's Global Employability University Ranking Results also placed the the Technical University of Munich at 11th (the highest in the UK, US or Canadian entry).