Study in UK
The UK is one of the most popular study abroad destination in the world. According to UK Council for International Student Affairs, 4,42,375 foreign students were attending university in the study in uk in 2016-17. Comprising of England, Scotland, Wales, and Northern Scotland, the UK is increasingly becoming one of the first choices for numerous Indian students every year. So what is it which sets the UK apart from other acclaimed options such as the US, Canada, or Germany? What is the primary impetus behind the rising number of applications to the UK? Let's elucidate some reasons which contribute to the crowning of the UK as a natural choice for Indian students in the pursuit of overseas education.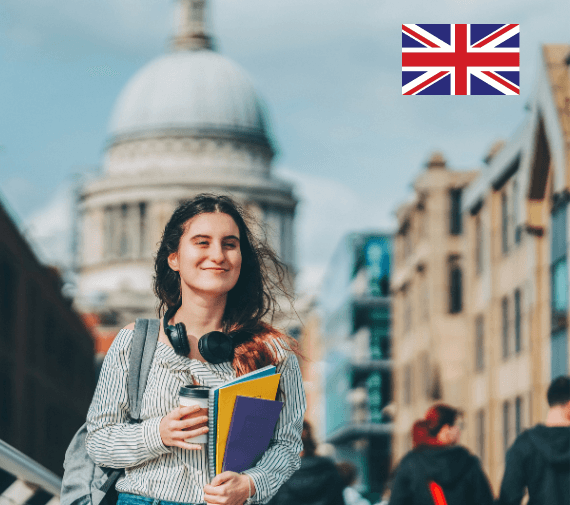 Best universities that offer the widest range of programs
The UK is famously home to various top Universities, which qualify as the dream University of almost every student. Some examples include the University of Oxford, University of Cambridge, Imperial College, London, University College of London, and the London School of Economics and Political Science. It is noteworthy that in the UK, 11 Universities find their place in the top 100, another 18 Universities in the top 200, and about ten more are ranked amongst the top 300 across the world. These Universities have always attracted Indians and have churned out alumni such as Amartya Sen (University of Cambridge), Mohandas Karamchand Gandhi (University College London), and Kaushik Basu (LSE). Sure, their global prestige comes with a tiny acceptance rate and cut-throat competition, but an admit from any of these Universities is destined to transfigure your career ahead.
Cost of Studying
UK seems to score an edge over the US due to cheaper tuition and accommodation rates. Studying abroad comes with a huge expenditure and most of the brunt is borne by your parents, so it is always practical to look for options which fall within your economic range. In the UK, the average tuition fees for undergraduate and graduate students can range between $17,000- $22,000. As opposed to the US, the duration of both the UG and MS programs are shorter in the UK. Here, you can finish your Bachelor's degree in three years and your Master's degree in a year. Consequently, this has a direct impact on your overall fee, as a year's worth of tuition and living cost is deducted from your total budget. Your time in the UK can be made hassle-free by availing the several discounts the UK blesses you with. For instance, students studying in the UK can take advantage of the 18+ Student Oyster photocard, which means that you will be exempted 30% off travelcards and bus/tram season tickets. Your costs can further be minimized if you apply for an NUS Extra Card, valid throughout the country. The Natwest Student Living Index 2017 helps put things in perspective and states that Welsh capital Cardiff is the most affordable city concerning students and is followed by Aberdeen situated in Scotland, and Durham in North-East England.
Work While Studying
Extra cash while surviving alone in a foreign country, admittedly, never hurt anyone. Universities are equipped with a Career Center which will help you understand the various options through which you can bring home some extra pounds. The standard norm for students is to work for up to 20 hours a week, and you will be rewarded with an hourly pay of $10-$12. Unique opportunities can be found in any field. For, eg, if you are majoring in Finance, you can attain an internship in an accounting firm and work as an apprentice under an accountant. Similarly, you can function as a paralegal in a law firm while pursuing your law degree. study in uk Such internships are a golden opportunity to add something worthwhile to your Resume and grasp hands-on knowledge through on the job learning. Internships also play a crucial role when you eventually sit for job interviews, and if you are successful in attaining a substantial amount of knowledge through your internship experience, you might make it a little easy for the interviewer to announce the verdict in your favor.
Work Permit
It is a constant worry of students whether they will be able to secure a job post the completion of their degrees, or will have to pack their bags to return to India. Much to your relief, the UK has a plethora of opportunities for Indian students, and if you are considering staying back to find employment, you need not fret. November 2015 marked some crucial changes in the post-study work visa in the UK. Post your graduation; you will be allowed to stay in the UK if you can fetch a job with an annual salary of 20,800 pounds which is equivalent to INR 18.3 Lakhs. Working in the UK after the conclusion of your education necessitates you to switch from a Tier 4 Visa to a Tier 2 General Visa. The latter kind of Visa is available to recent graduates who have attained their Bachelor's and Master's degree in the UK.
Scholarship Opportunities
Sustaining and supporting yourself in the UK comes with enormous costs and the Universities understand this as much as you do. Financing your education becomes relatively more comfortable with the aid provided by merit-based scholarships. Commonwealth Scholarship and Fellowship Plan 2017, Sheffield Hallam's University Scholarship for Sport Business Management, UK, Hornby Scholarships, University of Oxford's Rhodes Scholarship, and Oxford-Indira Gandhi Graduate Scholarship are a few noted names amongst the multitude of scholarships which continue to grab the attention of Indian students. This is coupled with academic excellence awards which hand out about 20-25% fee discounts, which is bound to ease your overall burden.
Language
Not a Barrier Anymore: Since English is not Indians' first language, it is not uncommon for students to be apprehensive about how will they settle in a country where English is the dominant language. The problem is taken care of by the Universities, and several of them offer pathway courses to enhance your grasp over the English language. The course has to be completed before progressing to an undergraduate or postgraduate programme and will make your University education a smooth ride. To attain a clear picture, you can dig up the internet and research about the pathway programmes offered by Cambridge Education Group, Dublin International Foundation College, Oxford International Education Group, and the University of Essex International College.